MICRO- Learning
Short-Bite-Size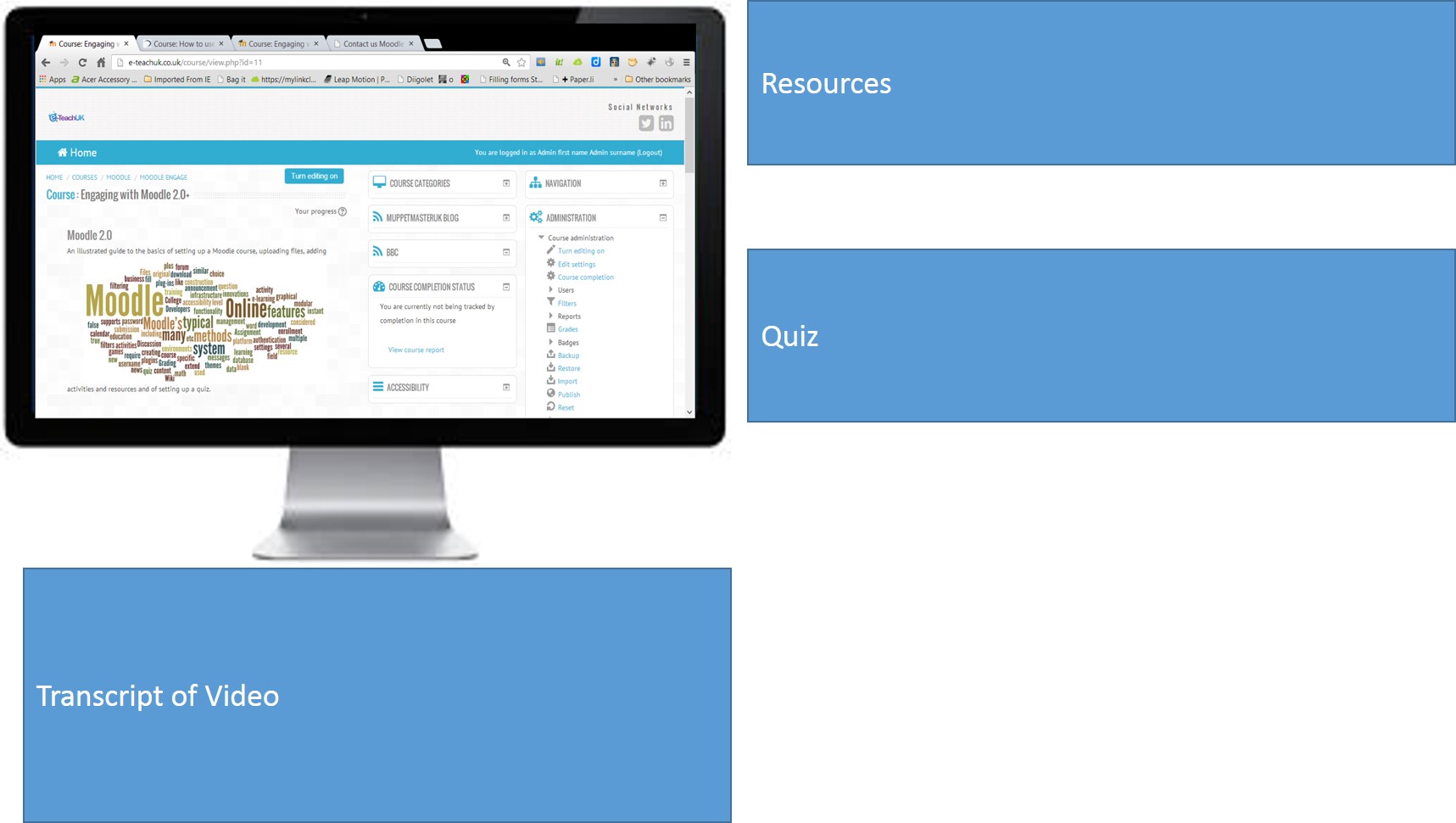 Efficient and Effective way possible to train/teach people that doesn't resemble traditional teaching approach, but is accessible and varied.
No just a dumping of original materials, or taking original and chopping it up and putting on-line.
Micro-Learning is described as "Granular". Each lesson is a single unit, but serves as part of a holistic learning objective, allowing you to watch any lesson in any order.
Micro-Learning is:-
(You can skip over and review content and modular, this helps with the design adaption in the future and is cost effective.)
Content that appeals to a digital audience.
Key Principles
Needs to be short and finds "application" points (ie the few essential items required to complete a task or objective.)
Show and Tell using a 1:1:1 consisting of Bullet Lists
Stories and associations
Is recursive
Top Down understanding.
Holistic
Rapid Creation
Six Steps to creating Micro-Learning
Six main steps:-
Determine Learning
Design instructional:-

Goal
Type of content
Technology
Target audience
Budget

Content Audit
Start at highest level then show organised logical progressive, separate essential from secondary materials.
Use visuals, they are good for working memory
Choose a format and use instructional design methods. Make it meaningful and relevant
Use one screen with one click information with storyboarding.