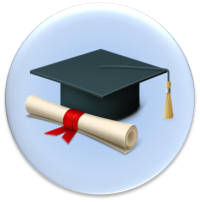 User Centred Design in a Learning Management System, Moodle
In this paper I will look at the use of "user centred design", epistemology and semiotics in the creation of a virtual learning environment, in this case Moodle.
The creation and design of an e-learning resources does not necessarily need to involve the use "user centred design" and the philosophy of epistemology and semiotics. The creation of an e-learning resource such as a virtual learning environment often start their lives out with learning and pedagogical aspect being the primary design principle. Over the time the evolution of these resources does empirically involve epistemology and semiotics but this could be an accident of design and not a structured, logical, philosophically driven process.
Fill in the Contact Form to receive a complimentary download of this manual.