The LMS market glacier is melting….Phill Hill…..a summary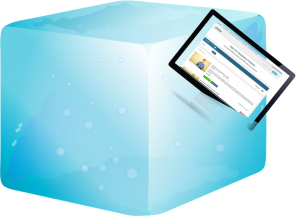 If you look at adoption rates by schools, just one category continues to consume the majority of edtech attention and budgets in higher education: the much-maligned learning management system (LMS).
But chief among challenges for early-stage edtech companies and investors is the stronghold of a $2-3 billion LMS oligopoly that has, for more than a decade, indelibly shaped campus-wide technology infrastructure — and, in turn, limited the penetration of new layers of technology that extend or operate in parallel to the LMS.
It's true that Blackboard still has greater market share than any other technology player in higher education.
Understanding the higher education market often requires one to ignore the time scale and see the changes as slower-moving but longer-lasting than those in consumer markets.
Higher education moves at glacial speeds, and judging the market based on the surface issues misses some important recent dynamics.
But Instructure's Canvas LMS won almost 80 percent of new higher education implementations this year — a shift that may reflect the growing influence of faculty, rather than institutional, priorities in LMS purchasing.
Technologies that generate analytics-driven feedback for faculty, provide targeted coaching or advising support for students or enable new learning modalities, such as flipped and blended classrooms, may very well be the beneficiaries of redirected spending and mind share.
Read more:-
https://techcrunch.com/2016/09/02/the-lms-market-glacier-is-melting/
Please follow and like us: