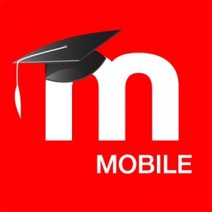 Moodle Mobile App version 3.0.0 is just released today with new features, improvements and bug fixes. The mobile app is also translated to Portugese (Portugal) and Romanian languages.

The new version of the official Moodle Mobile contains the features of browsing the Wiki activity pages through the mobile app. The new features requires Moodle Mobile additional features plugin installed for Moodle 2.6+ sites (Not required for Moodle 3.0).

New version of the Mobile app also contains App usability and interface improvements to the chat activity, messaging and video player.
Sourced through Scoop.it from: www.moodleworld.com
See on Scoop.it – Marks Moodle
Please follow and like us: